F103 – Nice house in residential with security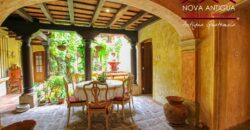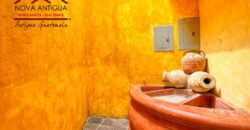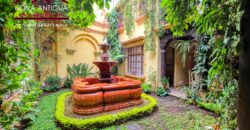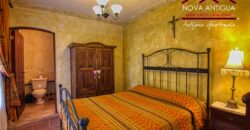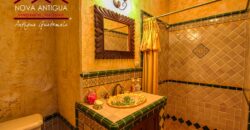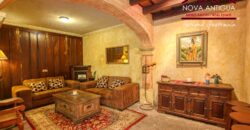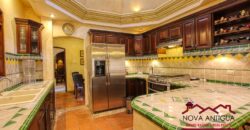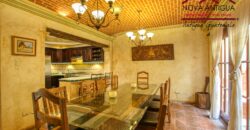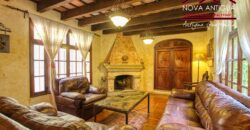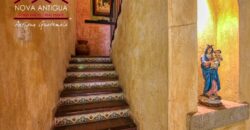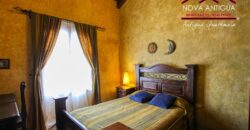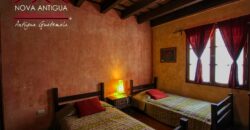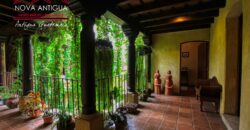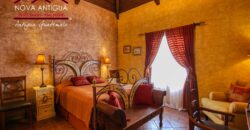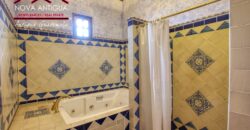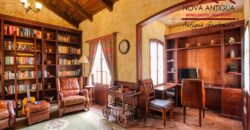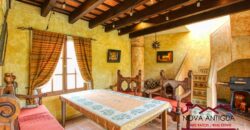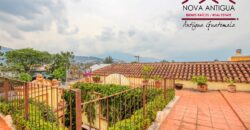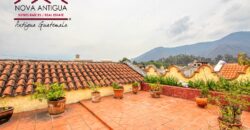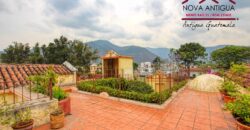 Description
Beautiful property for sale in Jocotenango, in La Cúpula Condominium which has a sentry box, 24/7 security, green areas, children's games, Kiosk for social events, steakhouses.
The house is well built and with many details and nice finishes that make it look very beautiful
First level features kitchen with cypress wood cabinets, pantry with 4/seat breakfast bar, well-lit lantern, family room and dining room in an open space with vaulted ceiling, alcoves, fireplace, pantry, guest room
1. Guest room with private bathroom, closet, maid's room with bathroom, shower, laundry area with washer, dryer, sink with vase design, decorated with clay cistern pitchers. 2 garages with cypress gates decorated on both sides central garden with a fountain similar to the fountain in San Sebastian Park, with a
facade of the chapel of the El Calvario Church, corridor with a Spanish terrace, with benches, one of them old.
Second level.
2.bedrooms with closet that share a bathroom, master bedroom with hall,
walking-closet, bathtub, library with shelves with stairs, study, corridor with Spanish terrace, with benches.
dining room with beautiful views of the volcanoes, terrace with 3 planters
The house has 7 different types of roof:
1.simple with trim
2.Spanish terrace
3. barrel vault
4. Catalan vault
5. dome
6. flashlight
7. and wooden
All the doors and windows are made of the best wood, such as cedar,
The price includes all the furniture, the main dining room for 10/people is an antique made with a gate door, and a carpenter's bench (termite cured), the family room is made of leather and has an old-style armchair. colonial.
The bathrooms of different designs with hand-painted tiles, with ceramic sinks made in Mexico.
The house is beautifully decorated, cute hanging plants
Electric heater, has internet service, cable, and external CCTV system.